CLARE O'BRIEN
poet, author, journalist
ABOUT ME
After growing up in London, I moved two decades ago with my family to a croft in the Scottish highlands. Since then
I've published poetry, short stories and non-fiction in anthologies, magazines and journals around the world and written numerous lyrics for songs with my musician husband.
I've also contributed
numerous arts and lifestyle features, reviews and celebrity interviews to magazines and newspapers as well as writing for the music and hospitality trade press, and my non-fiction book
Living and Working in London
was published in 2000 by Survival Books in the UK.
As the internet took off, I found a niche in research, communications and digital media, working freelance for clients in the music, politics and charity sectors. I'm now concentrating on m
y first novel, working title Light Switch, while helping to run our family's tourism business on
Scotland's rugged north-west coast. I frequently interrupt myself with poems, flash fictions and short stories, and my work has most often been described as speculative, neo-noir or modern gothic.
---
MY WORK
Powered by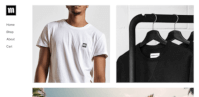 Create your own unique website with customizable templates.