PROSE
Here are a few short extracts from previously published short stories, flash fiction and other prose pieces. I've experimented with many different genres, from literary and speculative fiction to supernatural stories and romance. One of the things I most enjoy doing is translating my experience of other art forms, such as music, visual arts or theatre, into words. Several of these extracts reflect that process.
Broken English
This story of a woman on the edge appeared in Spelk which publishes "short, sharp flash fiction" on the web. Read it in full HERE.
She walks slowly downhill, pushing the rusty trolley she found on the verge. One wheel keeps drifting, pulling her into the gutter, too close to the cars which churn the rain and send spray onto her shoes. She calls to them as they pass, but the words in her head stutter and distort before she utters them, no meat between these brittle piecrusts of noise.
Playing The Game
A moral fable, or a modern tragedy? Read this flash fiction in full in Irish web journal The Cabinet Of Heed.
It was a bit like the Snakes and Ladders I'd played as a child, but the creatures painted on the board, the hazards along the way, were wilder and stranger than that. The little silver pieces looked a bit like the ones you get in Monopoly, tiny figures of men and animals, objects and symbols. I looked in the box for instructions, but there was nothing else.
"Where are the rules?" I said.
.
The Hungry Ghost
This flash fiction is a true story: a supernatural encounter, or something, in a Tesco superstore. Read it in full in Riggwelter.
​It came as a shock.
It hit me hard, full in the chest, an electric jolt like a lightning flash followed by a long, booming thunderclap of despair. It almost knocked all the air out of me. And then it was fading, rumbling haphazardly away down the booze aisle like a drunken cloud.
Needlepoint
This modern folktale is really a story of revenge by embroidery. It was published in July 2018 in issue 5 of The Cauldron Anthology, a "magazine of the wild feminine". The theme was 'Seer'. Read it in full HERE.
The pleasure always began when she opened the old rattan box in the alcove and pulled out the glossy coils of embroidery silk. There were greens from the forest, parrot's breast blues, gunmetal greys and royal purples; scarlets, crimsons and plums, fluorescent whites and rich browns like a horse's flank. ​​Then there was her needle case, worked in black suede, with its collection of tiny silver darts, each eye open, eager to be chosen. Selecting one, she would hold it up to the light to be threaded, bringing the flattened end of the silk to the hole to be led through and doubled up, careful all the while not to catch and spoil the fibres. Her work stretched tight on the wooden frame, she would let her needle puncture the picture's surface again and again, and with each tiny wound the design would grow in complexity. Roman chain and herringbone, thorn stitch and French knots, backstitch and lazy daisy; each scrap of tradition merged with the rest in an uproar of illusion.
This flash was one of five finalists in Retreat West's Photo Flash Challenge in May 2018. The brief was to write a piece inspired by a picture: read mine in full HERE.
She's been hiding so long in the damp shadows. I wonder what desperation has brought her limping into the open, to the edges of my vision. Does she want to come home at last?
Her small body twists and stretches. She's keeping close to the walls, edging towards the leaves surrounding the door, the one that leads into the light. Her soft, wet face is almost real. She's cradling something. I think she's trying to smile.
Hot Spring
The brief extract below is from a travel piece remembering (among other things) Barcelona in May, and was published in December 2017 in
The London Reader. You can read it in its entirety - along with the rest of the issue - for free here,
​
Our hotel is a crumbling maze with no running water. It gurgles and drips from the ancient plumbing but does not stream, and we go out into the sunshine barely clean. The coastal day is hot and windy, like a breeze from a hairdryer, but the city is no desert. We take our long spindly golden door keys and hide them in our bags where they twist and stretch like the stems of exotic plants searching for the light.
Although we've been awake since 4 am, we walk the hills of Barcelona as we wait for it to be night again. Every apartment balcony is laden with heavy flowers, every chaotic corner teems with cars and bikes in profusion, people chattering into their cellphones, hurrying in every direction. Thee city breeds words and pictures, gives birth to songs. The warm air tastes of ambrosia, and the very dirt on the street shimmers and glows.
Submarine
This vignette won first prize in the Flash Fiction section of the Biggar Science Festival's 2017 writing competition, here in Scotland. The competition's theme was "The Powers Of Nature". It uses the landscape of my home as its setting, but it's really about creativity.
Nobody sees him dive.
He is a quick white arrow; the water heals around the wound he makes. He drops into the dark; the fires in his throat are out. He swims like a fish, cold-blooded in the weeds.
His hair flows like seaweed, wide twisted ribbons of kelp. His eyes are blind clouded pearls. His skin browns and darkens. His flesh grows spare; curious creatures watch it flake away into the sand until there are only the bare bones of an old story. If you came upon him then you would find nothing but a figure of a man outlined in bone within a tumble of darkness.
The moon cannot find him. She slips down slowly and presses her changing face to the water. She floats facedown on the current like a dead balloon, but she cannot reach the deep dark where her man is sleeping.
In his sleep he makes the water dream new noises. When the tide changes the currents wake him and watch as he slowly puts on new flesh. His muscles move; his eyes fill with the sea. His skin is gold.
Nobody sees him crawl ashore, naked over island rocks. His voice dries in the sun. He sings himself awake.
​
The Chase
This is an extract from "Nightfall", a short story about dreams, death and dementia set in the Scottish Highlands and published in 2015 by Scottish arts magazine
Northwords Now.
Dappled light scattered itself across the forest floor as she ran, following the dark grey shape still just in sight. Branches caught at her clothes, roughness bit into her bare feet and her breathing was uneven, the cold air rasping at her throat as she forced her muscles to work harder. Her heart hammered at her chest under the thin nightgown. Why was she wearing her nightgown? Her long red hair streamed out behind her like a flag in the wind.
With her hands tightened into fists she made herself run faster, make more effort, gain on the great beast that loped on ahead, his long stride easy and effortless, his breath leaving plumes of vapour on the frosty air. She was gaining on him now, getting closer; she could almost touch the rough grey back, hear the rhythmic panting as he moved. The trees were a blur, the scattered moonlight nothing but a smudged milky glow as she reached forward, made one last effort, throwing herself down hard on the path. Her hands closed on the animal's rough pelt and she held on tight, letting herself be dragged along a few paces, then colliding with a stump and crying out in pain as he twisted, growling, out of her hands and was gone.
Face down in the fungus and the leaf mould, the rotten stumps of last year's fallen trees, her body feebly convulsed as great racking sobs tore through her bruised chest, her right hand closed tight over a single handful of coarse grey wolf's fur.
Her eyes opened. The sheets were tangled, the covers half on the floor. Her nightgown was soaked in sweat. This can't go on, she thought as she fought for breath against the gale of weeping. These dreams. These visions. Overheated and bedraggled as she was, she climbed from her bed and went downstairs to the front porch, stuck her bare feet into Wellington boots.
Opening the door, she walked out into the night's chill, past the pine wood, down the track and through the meadow to the loch beyond. She walked to the water's edge and the still surface was like glass, a dark mirror reflecting a world of thirst, of dreadful thirst amidst plenty.
New BuildThis piece was Highly Commended in the UK's 2012 National Flash Fiction Competition back in 2012,. It recalled our family's experience building a new home on the wild north-west coast of Scotland.
There is no door to close. Just space, scaffolded, bathed in mud and builder's grit. The air rolls in, clouds of steam boiling from impervious stone, steel rods singing down into the sea.
I can already smell the tang of a fire burning at our bare hearth as the rain sweeps through the rafters. Our boys climb ladders lashed to girders, laugh at the water which sticks their shirts to their backs.
Around our house's heart the rooms are growing shells. Inside these plotted squares we'll live our story. The windows wait outside, roped against the wind.
Winter This is an extract from "NA/578934", a piece of speculative fiction about a lost boy, originally published in 2006 by the now-defunct American magazine Fictitious Force.
The music rose from the speakers, haughty and pitiless, sharp as frostbite. I hadn't heard this part before; it was beautiful but reeked of pain, an ice-palace pulling itself into shape and form as I listened. The sounds were muffled, distant, but I could hear enough to know its utter cold, its complete and splendid inertia. I listened, motionless, spellbound. And then I heard him.
It was a cry, or something like a cry; the sound of someone lost inside the abstract architecture of the ice palace, his breath misting the transparent walls and balustrades as he wandered through its endless rooms. He was lost, and as the music went on I heard his mounting panic as his search grew more desperate. My hand flew to my mouth. He was crying, sobbing now, and the frozen walls were closing around him, confusing him, the corridors twisting, the doors and windows changing places as he moved.
It was a child. Somewhere inside the music there was a child, calling for help, trying to find his way out. I was sure of it.
Dazed And Confused
This is an extract from "The Real Thing", a short story about entropy, illusion and a guitarist, originally published in 1992 in Scottish arts magazine Northwords Now in its earlier incarnation as Northwords.
When James plays, it seems all artifice is flaking away like burned skin. He waits stage left, the lights throwing his sharp profile into greater relief, poised as an eagle waiting for its moment to dive. As the chord sequence grinds back slowly to its root he moves, the first chaotic burst of notes shuddering from the Marshall as he shakes his wings unfolded and launches into the void to wheel and bank on the thermal uprush. The guitar is alive under his control, sweetly distorted, loud and pure, a sinuous stream of singing energy, rhythm, melody.
Caught in the cascade, he makes it look easy; watching, I am drawn into his world, this smooth, effortless illusion where technique is invisible. Not until I'm inside can I see the fractal interlacings of the structures he builds. Only then do I notice how calm he is, even and silent at the heart of the display. With a controlled eroticism that stops the breath, he catches the audience in his hooked beak and whirls them through his palace of sound, through ice and fire, dropping them gently on their feet before disappearing into silence, shadow and shocked applause.
Once, after we had become lovers, he tore into a casual blues with sixteen bars of Byzantine gold; heads turned, and the fallen notes dropped into my lap like a token. "That was for you," he mouthed silently. Dry-lipped, I missed my cue and took refuge in laughter.
All prose © Clare O'Brien ​
Powered by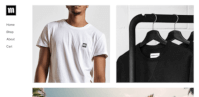 Create your own unique website with customizable templates.