POETRY
​Because most editors consider personal blogs and websites to be a form of publication, I can't freely share new unpublished work here. So I've added some illustrations to a few recent poems which have been published or are otherwise in the public domain. ​​ Also, check out
Insturbances
- a new occasional collaboration between my artist son
Ruairdhri Wright
and myself.
Watchman
Here's a poem I originally wrote in response to an artwork by my friend Lynn Bennett-Mackenzie. I later submitted it to Edinburgh magazine
Fearless Femme
, who put it together with a piece on Lynn's practice and the story behind her sculptural work, 'Moine'. You can read that article and look at more of Lynn's work
HERE
.
We cannot count
the sheep that went
to make him.

Sprawled in his chair,
he makes no bones
about his being.

He watches silently
through the soft blind
warmth of his wool.

He exhibits no emotion,
yet we default to him,
our speechless sentry.

Sheepishly I take his hand,
but may not disturb
the long sleep he inflicts.​

Ornithology
I like economy in language. This miniature poem was published in the September 2018 edition of British print magazine Mslexia, which is aimed at women writers. It needed a little explanation, so I included the paragraph from Wikipedia which inspired me to write it.
"In his 1807 Almanach des Gourmands, gastronomist Grimod de La Reynière presents a bustard stuffed with a turkey, a goose, a pheasant, a chicken, a duck, a guinea fowl, a teal, a woodcock, a partridge, a plover, a lapwing, a quail, a thrush, a lark, an ortolan bunting and a garden warbler...the final bird is very small but large enough to just hold an olive." – Wikipedia

This royal roast
Has swallowed its song.
Each scorching body
Hides nested death.
Slice deep enough,
And you can serve
A tiny portion of silence.


Tourist Trap
This poem, published HERE by Hedgehog Poetry Press as part of their 100 Vapour Trails initiative, was inspired by the dark magic of Inverewe Garden in the Scottish Highlands. It's an old place, originally planted up by Osgood Mackenzie, who was by all accounts a bit of a bastard. Inverewe also supplied some of the inspiration, I'm told, for the setting of British cult film The Wicker Man.
This garden is not safe. Not a refuge for worn-out minds
or feet. We tell you there are acres to explore. We lie.
We say nothing of the depth. Years have soaked into its soil
with the rain. Look deeper and there is more than on the map.
The paths are nothing. Here history moves with predatory stealth.

The monstrous flowers you admire have eaten people's eyes
who looked on them too long. They are nourished on your gaze.
Tall trees have slaughtered thirty at a time. Severed arms
grope blindly at the air, their dry bark flaking. In the autumn,
when the fruiting starts, you can gather up their nuts.

There are goddesses here. Gods too, stalking upside down,
their glassy feet mirroring your soles. Their bodies stretch
beneath you like a shadow. Under their massive gravity
your legs will sink, your hollow mouth will fill with soil.
You will forget your name to feed their rooted memory.
Road Trip
'Road Trip' was published in June 2018 in issue 9 of Irish literary mag The Cabinet Of Heed. Go here to read it, and enjoy the other work while you're there!

​Remember? It was raining hard that night.
The slow pulse of passing cars, alive
in the wet light, drew liquid shapes
on blacked-out windows; our sentences swam
in an aquarium of air.
New York was jumping but the traffic crawled.
You stretched out, languid in the shadows.
I kept my counsel as the hours flowed.
Behind the glass the sky oozed darkness,
bleeding like bruised fruit.
Afterwards, awkwardly, we touched. I froze,
But you melted me with a helpless shrug.
On the glistening sidewalk, you turned to ask
if you'd see me before I caught my plane.
Your smile was sad. I'm here, you said.
Night Birds
This poem was published in May 2018 in Fearless Femme, an Edinburgh-based online magazine and website which aims to empower and support women and girls experiencing stress or mental health issues. It's about waking from sleep during a period of unhappiness or depression.
Go here to read it in situ.

​They settle slowly on the wire,
Drawn to its slow oscillation.
No need to break sleep's surface.
Their wings are folded silent,
Roosting shapes collecting shadow.
Their parched beaks are empty.
Their music hides inside their throats.
Asthmatic in the dark before dawn,
They wait to breathe my morning.
Of Mixed Blood
​Over rock, over stones, down the slope of their bones
The ice sheet slides over their skin
And the meltwater flows over all that he knows
And her heart finds a fresh discipline.

And the river is long and its currents are strong
And the hill is remade once again
And the blood will combine and the waters will shine
And the bright changing skies will remain.

In the night, in the cool, in the underground pool
Their words learn to give and to take
Then their hearts pump the rain till the sun comes again
And the yellow eyes burn us awake.

And the flesh of the beast is the source of the feast
And our blood spills the sun through the trees
And we run with the chase until we see the face
Of the creatures that bring us release.
---
All poetry © Clare O'Brien
​​
Powered by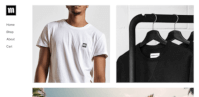 Create your own unique website with customizable templates.